About
Going to an exhibition: In Character
is a project co-created by
Index
and
PRAKSIS
Teen Advisory Boards
where we visit exhibition spaces, but not just to look at the art.
Instead we observe observers, move in their movements and look at looking. With different exhibition spaces as our "playing field" we use speculative and performative methods from LARP (Live Action Role Play) to untangle the codes that structure them as social spaces.
Every room you walk into has a specific function, a choreography on how to act and behave. You use a kitchen in one way, a shower in another. A beach comes with a norm that is different from that of the subway – a dance you didn't know you were dancing – an intuitive, social choreography.
But who writes these codes?

And do you want to have a go?

You can join us IRL in workshops arranged in Stockholm, Oslo and Helsinki. Or you can visit our
Game Manual
where you can follow instructions made by artists and participants in the project. The instructions invite you to join us in rewriting the codes for exhibition spaces, one small action at a time.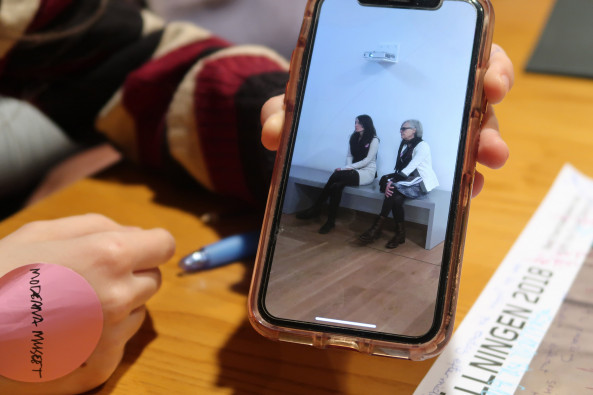 Documentation from previous workshop (ITAB 2018).
Observing patterns and behaviors in artspaces,
the choreography of the audience.
READY.
SET.
GO!
Teen Advisory Boards provide paid positions that place the reflective, critical voices of young people right at the centre of organizations. Bringing together a variety of backgrounds and life experiences, groups take experimental and critical approaches to the role and potential of art and culture today.

TABs actively support decision-making, evaluation and programming. Through collective discussion, they propose projects and strategies for increasing young access to institutions. Going to an exhibition: In Character is one such project, starting as a recurring workshop format, it has now grown into a larger framework – inviting others to approach exhibition spaces in character.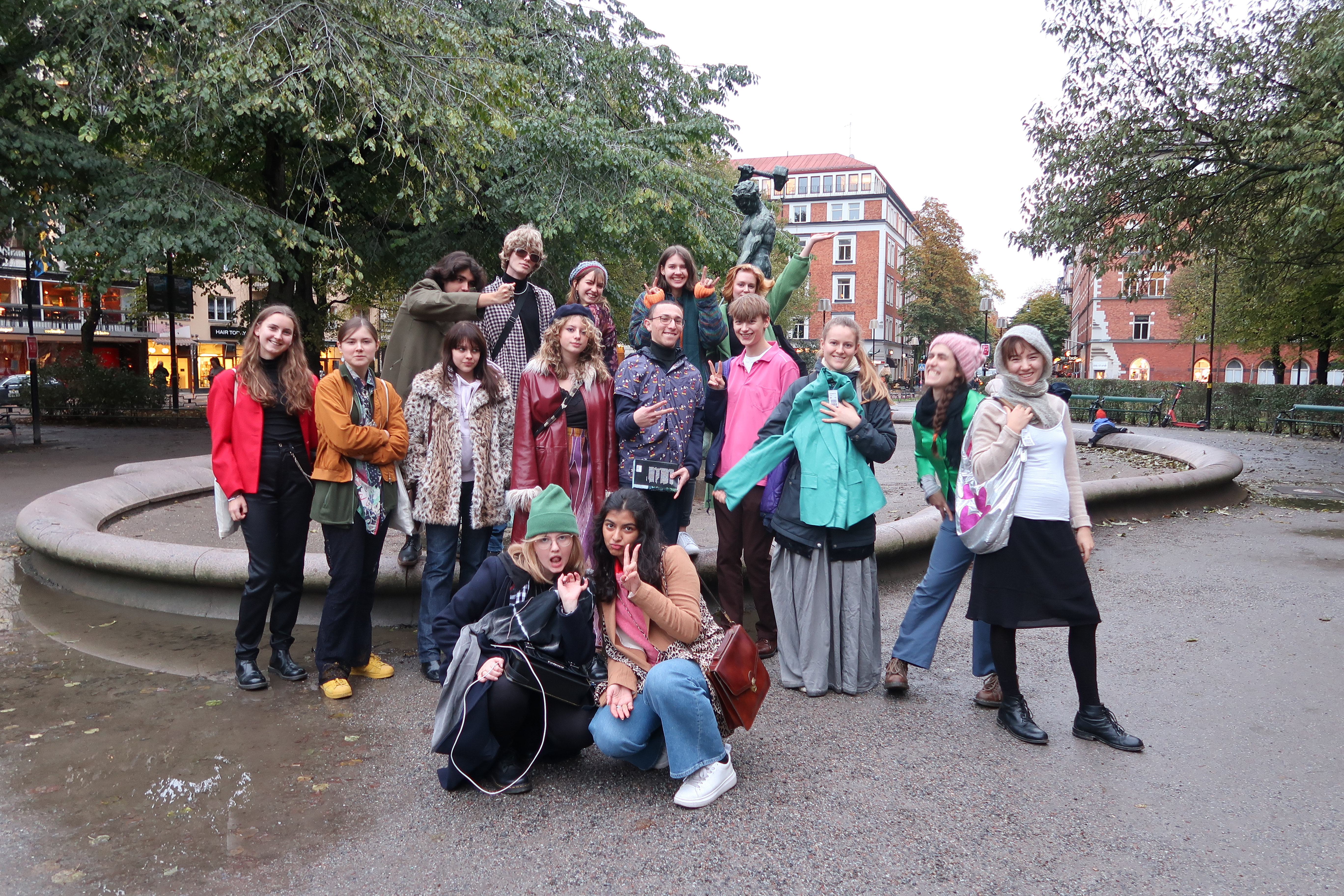 INDEX
TEEN
ADVISORY
BOARD
2019/2021 Board Members: Yosra Ali, Leo Queiroz Gonzalez, Alfred Nilsson, Maryan Mohammed, Alva Mårsén, José Velasquez Esteban, Aqueel Raffa, Simon Sjöberg, Leo Ramirez Iderström and Lovisa Jonsson.

2020/2022 Board Members: José Velasquez Esteban, Emil Pita, Sarika Ullah, Waffa Mahmoud, Simon Sjöberg, Malin Issa, Adina Edfelt and Felix Krausz Sjögren.


PRAKSIS
TEEN
ADVISORY
BOARD
2020/2021 Board Members: Sadia Hassan, Nellie Barazandeh, Mikkel Inchley, Sumaya Elmi, Annine Slettebø, Noah Gylver, Hannah Røsholt Siger, Zeinab Al-khatib, Nasteha Hassan Mahamed.
INDEX has multiple public roles as an art institution. We are a platform for artists and for audiences. We understand that the role of an art institution like Index does not begin and end with an exhibition – instead there is an
ongoingness
to the activities, research processes, learning programs and relationships between Index, artists and audiences. Index works with an artistic conceptual approach that aims to carve out space and time for criticality, dialogue, curiosity and building discursive situations that develop the role of art today.
www.indexfoundation.se
About
PRAKSIS is a non-profit arts catalyst that develops interest, knowledge, confidence and careers. It fosters creative practice and knowledge production through collective activity and the exchange of ideas, skills and information. PRAKSIS seeks to establish dialogue between artists, thinkers and organisations locally and internationally, at all career stages, and across diverse cultures and disciplines.
www.praksisoslo.org
PUBLICS is a curatorial agency with a dedicated library, event space and reading room in Vallila Helsinki, known for its industrial working class histories and, more recently, for its influx of divergent artistic and academic communities.
www.publics.fi
Image: Documentation from the workshop Going to an exhibition: In the wrong outfit, Stockholm October 2020.
︎
Thanks to




Workshop Participants / Character developers:

Ernesto Fabra, Sonia Sjödin, Dafne Giannikopoulou, Saga Sogndal, Ellinor Ström,

Tone Johannesen, Sara Fred,

Lucy Nahar, Matilda Lessa, Li Brun, Adam Backlund and Olle Moquist.



Co-organisers:
Nicholas John Jones, Marti Manen, Emmeli Person, Marit Silsand, Isabella Tjäder
Staff at Index and Praksis: Lou Mouw, Jasmine Hinks, Charlotte Teyler.

Video Editing: Christoffer Billebo
Illustrations: Eugene Sundelius von Rosen
Graphic and web design: Martina Sara D'Alessio

Thanks to all the people who have been involved in the thinking, making of this project: Nadja Lipsync, Áron Birtan, Kari Kvittingen Djukastein, Hilda Levin, Coyote, Pontus Pettersson, Bronwyn Bailey Charteris, Joanna Nordin, SKF, Ashik Zaman, Alida Ivanov, Ulla West, SixtyEight Art Institute and all the co-ghosts that linger between us.





Supported by